My Published Books
All of my books are self published, under the Wild Rabbit Publishing banner. They are available as E-books only on Amazon.com. Books are linked below to Amazon.
My newest release is not a book on magic. It is a fiction work, combining my home and most favorite place in the world - New York City - with my other great love - magic. It tells a story about three young ladies who have grown up in and now work in The City. And it blends in the element of magic with their talents and the world that lives just below the surface of New York - a magical community of Vampire, Shapeshifters and witches.
Come take a walk through this world I have created. The First in the Fool's Journey series (those who know Tarot will understand) is called
The Mother in the Gallery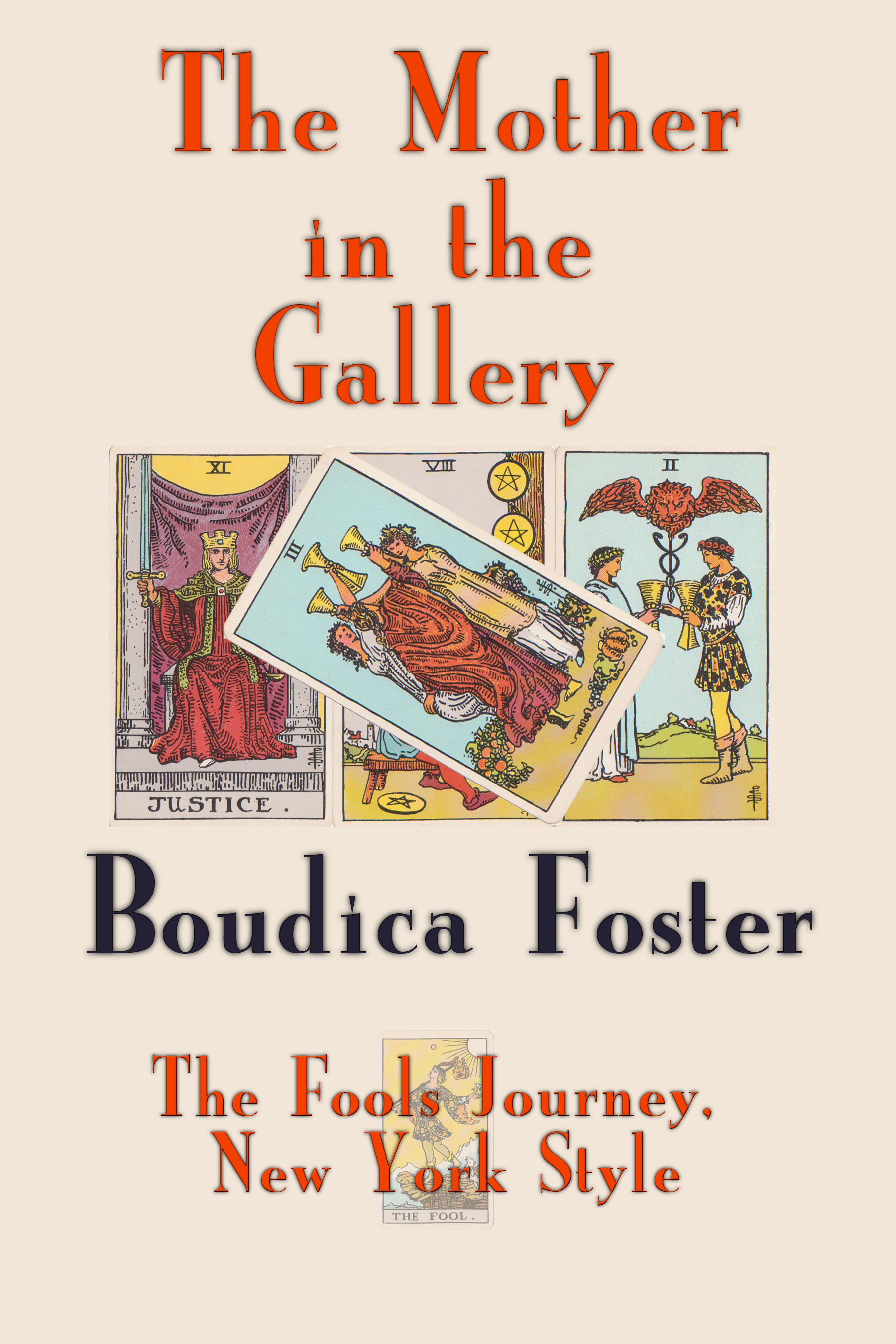 Amazon Kindle Software
Amazon Kindle Software is available for FREE for all pcs, tablets, laptops and phones. You can get your software here.
21 Spells Series

21 Spells for Assured Success

In the tradition of the original spell book texts, Boudica presents us with 21 spells that combines story, spell work and personal experience. Focusing on spells for success, Boudica focuses on business women, working women for whom she has done successful spell workings. Spells included are how to get an interview, how to handle disagreeable managers, house selling spells and how to gain advantages over competitors.

21 Spells for Protection

Continuing in the tradition of the original "spell book" texts, Boudica presents us with the second book in her 21 Spells Series, combining story, spell work and personal experience. Concentrating on spells for protection this time, Boudica focuses on individuals who find themselves in need of various kinds of security. Boudica combines the practical mundane work with that special magical push to make the situations a little bit safer, a bit more comfortable or extraordinarily secure. Among the spells included are how to protect your pets, how to create personal magical sigils, home and office protection, blending protection oils, basic cleansing spells and how to deal with psychic vampires.

Reiki for Energy Workers Series

Reiki for Energy Workers: Manual for the Level 1 Attunement

In this book, Boudica shares her Reiki experiences and the lessons she provides to her students. As a Reiki Master/Teacher since 2000, Boudica has been providing attunements to her students as well as supporting her students with her own teaching guide. She also practices Reiki for clients.
Boudica touches on such topics as ethics, practice, terms, symbols, attunements, history and the Reiki Principals, all in the context of those who already work with energy but are looking at an alternative source and healing practice. There is much packed into this book that will provide the starting Reiki practitioner with basics, choices and critical information that will help them decide if the Reiki practice is right for them and how it can be used in everyday life.

Reiki for Energy Workers 2 : Manual for the Level 2 Attunement

Reiki for Energy Workers: Manual for the Level 2 Attunement discusses the symbols given at the second level of Reiki and walks you through how to use these symbols to heal in your life and others. The author shares her personal practice of using these symbols in Reiki work as a pagan experienced with energy work. She also shares some of her tips for using these symbols effectively.
The book covers practice sessions, meditation, using a crystal grid, using and charging stones for work with Reiki and an additional symbol to help your practice. The work is illustrated with examples of the symbols and other tools you can use.

TWPT

TWPT Talks To... 10 Authors of the Pagan Community

We have had many memorable interviews we have published over the last 13 years. We have taken 10 of these interviews and put them together with author bios, pictures and weblinks so you can explore the authors further.
Interviewed are Anna Frankin, Dorothy Morrison, Edain McCoy, John Michael Greer, Kristin Madden, M. R. Sellars, Margot Adler, Patricia Telesco, Raymond Buckland and Yasmine Galenorn. Preserved here is a place in time within the pagan community when we were still new, but growing. We feel these interviews convey the flavor and the heart of the pagan community.